__________________________________________________________
PLEASE NOTE:
If your child or teen is - or is seeking to become a professional actor -
THE ACTOR'S JOURNEY® for KIDS DVD PROGRAM
is a Tax
Deductible Business Expense. As a legitimate business expense,
(the final cost to own is $0.00)
Please consult your Tax Advisor.
__________________________________________________________



RETURNS & LIABILITY
_______________________________________________________

PLEASE READ CAREFULLY -

The ACTOR'S JOURNEY® for KIDS DVDs are informational
in nature and therefore are NOT RETURNABLE for refunds.

Defective DVDs will be REPLACED. Consumer is responsible
for the costs of Return Shipping of Defective Discs.

The Actor's Journey® for Kids will pay for the costs of
shipping of Replacement Discs.

If you have received a defective DVD. Please
send us an E-mail at sales@TheActorsJourney.com

Please be sure to include your Name and Phone Number and
best time to call. The Actors Journey® Project will call you and
with instructions for the return of defective discs.

If you have any questions, concerns or comments
regarding our return policy, please contact us by:

- E-Mail at: info@TheActorsJourney.com
- Phone: (323) 654-0326






If your teen actor is 16 or 17 years old and has not yet established a
career, it would be advisable to skip THE ACTOR'S JOURNEY FOR KIDS
program and concentrate on learning the business from an ADULT perspective.
Unfortunately the window of opportunity to establish a career as a child or
teen actor has, most likely, passed by. As a general rule, the Entertainment
Industry prefers to hire 18 year olds who can play 16 or 17 years old.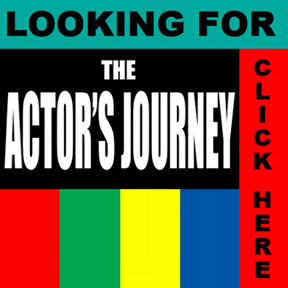 (For Adult Actors - 18 Years of Age and Up)